Cottons, Silk, Curtain Fabrics, Suiting
Ealing Fabrics and Haberdashery in London
We regularly recieve new fabrics and materials and offer a wide range of textiles. We stock cottons (including flower and animal prints as well as plain),upholstery, wools, linens, rayon, viscose, polyester, furnishing fabrics, dress fabrics and curtain materials.
In addition we have a variety of suiting materials, sewing fabric, dressmaking fabrics and designer fabric in our Fabric shop in West London-Ealing.
Please don´t hesitate to call if you have any questions. We will look forward to hearing from you.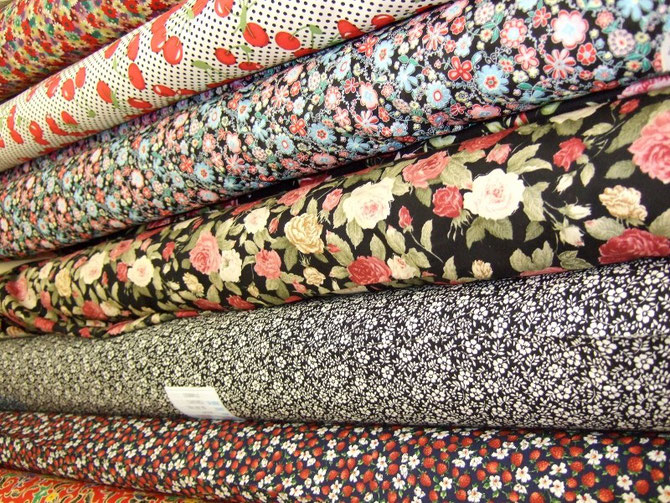 Curtain Materials and Furnishing Fabrics
Ealing Fabrics offers a special service in that, we also make curtains made to measure.
Curtains are made only by appointment. Please speak first to our tailor and curtain maker.
Ealing Fabrics  Tel. 0208 579 0740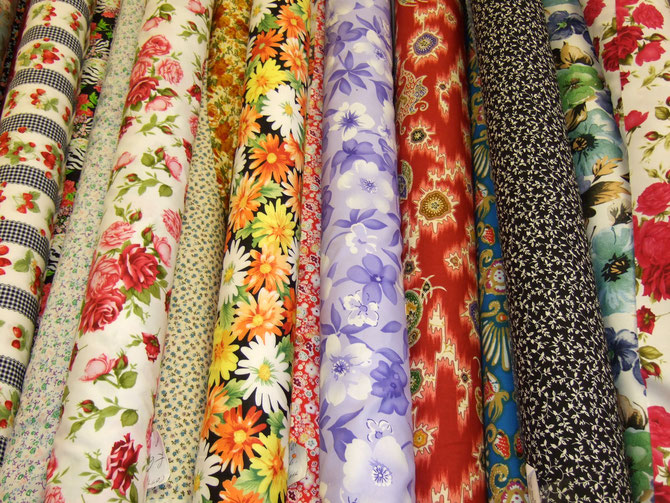 Ealing Fabrics and Haberdashery in London - Materials, Textiles, Cottons, Yarns etc.